2020 Rebate Programs
The Electrical Association of Philadelphia's (EAP) Spring 2020 Rebate Program
Through our partnership with The Electrical Association of Philadelphia's Heating and Air Conditioning Section, our customers qualify for the EAP's Spring Rebate Program making it easier for you to benefit from a heat pump high-efficiency central air conditioning system or mini split system. Here's how the rebate works: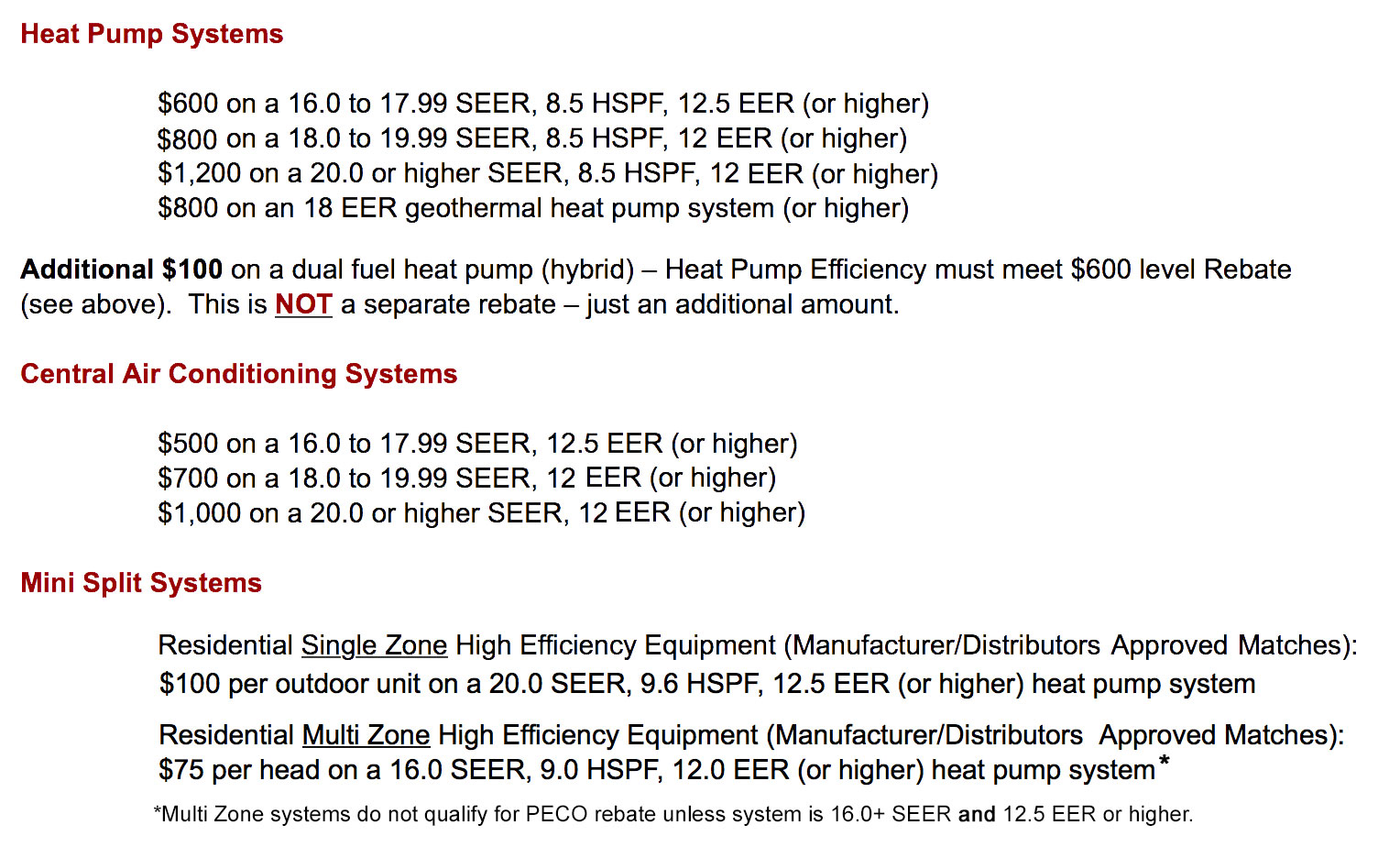 This offer is only valid from Wednesday, February 12 – Wednesday, April 22, 2020. Contracts must be signed on or before Wednesday, April 22, 2020. All systems must be installed by Wednesday, May 6, 2020 and claim forms received by EAP by Wednesday, May 20, 2020.
Certain restrictions apply and only select models are eligible. Call us today for more details!
Please note: Rebates are not valid in combination with any other rebates or manufacturer discounts. PECO Rebates CAN be combined with EAP Rebates if systems levels meet PECO Rebate requirements.