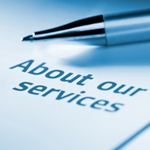 Repair & Maintenance
Service Contracts to save you money!
Preventative Maintenance Hours: 8-4
Service Contracts - providing scheduled service to maintain heating and cooling unit's efficiency and energy savings.
Includes:
Two cleanings per year - one on the cooling system and one on the heating system
Cleaning of necessary components
Inspection of condition of system
Lubrication and adjustment of components
Air filters cleaned or replaced as required
All work performed during regular hours(Mon-Fri 7am-5pm)
Includes 10% discount on overtime labor
Emergency calls have preference over other calls
Ultimate Plan
All repairs and replacement parts shall be furnished to maintain your systems factory specs
Includes labor for any repair calls other than the preventive maintenance visits.
10% parts discount
Plan 3 includes labor and material for all repair calls and preventive maintenance. Prices vary according to equipment and accessories call for pricing. All systems must be running properly before a Plan 2 or 3 can be purchased.
We will maintain, clean, inspect all your heating and cooling systems to the manufacturers and Brewers high specifications in order for you to get the most efficient and energy conserving use of your systems.
Our service contracts will save you money by having all your systems run at peak efficiency and we will also help to extend the life of your unit.
You will save much more in the long run than it will cost to maintain your systems through our factory trained technicians.
Systems will be checked both before and during each heating and cooling cycle to maintain peak performance.
For proper operation and safety, our furnace inspection includes:
Check Heat Anticipator
Check Limit Switches
Check Pilot Light For Proper Burn
Check Thermocouple
Check Belts & Make Adjustments
Check Gas Valve
Check Flue To Ensure Proper Draft
Check Draft Motor
Check Sequencer
Check Burners
Check For Carbon Monoxide Output
Inspect Heat Exchanger For Cracks